skip to content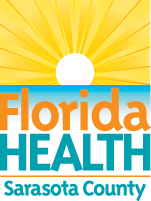 It's a New Day in Public Health.
The Florida Department of Health works to protect, promote & improve the health of all people in Florida through integrated state, county, & community efforts.
skip to content
HIV/AIDS Services
Main Administrative Office
 

Mailing Address

William L. Little Health and Human Services Center 

2200 Ringling Blvd 

Sarasota FL 34237 
DOH-Sarasota offers a range of HIV/AIDS services.  NOTICE: This site contains HIV prevention messages that may not be appropriate for all audiences.
HIV Tests  
HIV tests (for the virus that causes AIDS) are available to anyone. Two kinds of testing are available: anonymous and confidential.  Privacy is maintained with both types of testing. It is your responsibility to come back for test results regardless of the type of testing you choose.
Anonymous testing: You do not give your name. It is essential that you come back to receive your test results since the health department staff have no way of contacting you.
Fee:  $20*
Confidential testing: You provide your name. This allows the health department staff to follow-up with you, if necessary.
Fee:  $20*
*Test fees are based on ability to pay, and no one is turned away for inability to pay.  Se habla español.
Locations offering HIV testing: 
For more information on confidential HIV tests:
---
Case Managers - Your Link to Services 
We offer HIV testing, education, case management, and medical and pharmacy services for eligible individuals.
---
Case managers link eligible clients with health care, psychosocial care, and other services. This helps ensure you are able to get good quality health care services when you need them. This includes continually collecting and reviewing information about your personal situation such as the needs of key family members and your personal support systems.
Case management activities include:
Determining your Eligibility for Ryan White (Title II) Services, AIDS Drug Assistance Program (ADAP), housing assistance and more.
Evaluating your needs and personal support systems
Developing and starting a plan to help ensure you get the services you may need. This includes periodic review of the plan to make sure agreed upon goals are being met.
To reach a case manager:
Sarasota: 941-861-2703
North Port: 941-861-3385
---
Medical and Pharmacy Services 
Primary medical care, on-site laboratory services and assistance with prescriptions are available for HIV-positive individuals. To see if you qualify for Ryan White or other assistance programs, please contact a case manager.
HIV/AIDS Education 
HIV/AIDS Prevention Education
DOH-Sarasota offers HIV/AIDS prevention education and risk reduction:
provides condoms and educational materials
technical assistance to community-based organizations
maintains a resource directory of HIV/AIDS services in Sarasota County
works with organizations to develop age-appropriate HIV/AIDS education course curricula
provides training through the Office of Epidemiology and Disease Intervention Services
HIV/AIDS Education for Providers
DOH-Sarasota offers courses designed to meet the requirements of health professionals and others who may come in contact with HIV.
HIV/AIDS Course Descriptions
HIV-104
Meets educational requirements for nurses, cosmologists, massage therapists, and other health care and human service professionals.
Continuing education credits are not offered. However, a certificate is provided which documents Department of Health requirements having been met.
Four-hour course is offered monthly at the Health Department (Sarasota).
Free for participants from not-for-profit agencies. $10 for all others.
ALSO AVAILABLE ONLINE at Critical Concepts.
HIV-500
Four-hour course focusing on counseling and HIV testing issues.
Includes an exam with 80% accuracy required to pass.
A prerequisite for the HIV-501 course.
HIV-501
A 3-day intensive workshop focusing on counseling, testing, and referrals.
Meets the 19-hour requirement set by the CDC. Continuing education credits are available for nurses, social workers, marriage and family therapists, and licensed mental health counselors.
Free for participants from not-for-profit agencies. $50 for all others. Participants must have completed the HIV-500 course as a prerequisite.
HIV-501 Update
A 3-hour course for Health Department staff, volunteers, and community agency staff members conducting HIV pretest and post-test counseling.
Updates participants on changing technical, medical, and legal information regarding HIV testing and HIV disease.
Free.
Surveillance 
The HIV/AIDS surveillance program promotes the ongoing, systematic collection, analysis, evaluation, and dissemination of epidemiologic data.  These data are used to plan, implement, and evaluate HIV/AIDS programs and interventions.  Surveillance in Florida identifies HIV-related conditions at various points along the spectrum of the disease from reporting of HIV infection in otherwise asymptomatic people, to death certificate review for HIV/AIDS-related mortality.
Reportable HIV-related conditions
Florida state law requires health care providers to report to the DOH-Sarasota HIV/AIDS Surveillance Office any patient diagnosed with any of the following conditions:
Western Blot positive or qualitative PCR positive tests done after July 1, 1997
Any CD4 tests with values below 200 or 14%
Any of the 26 AIDS-defining opportunistic infections defined by the CDC
For more information on HIV/AIDS Surveillance: 
---
Public Service Announcements - STD and HIV Prevention 
---
---
Additional Resources 
National AIDS Hotline:  1-800-342-2437
Florida AIDS Hotline: 1-800-352-2437
Spanish - 1-800-545-7432
Haitian Creole - 1-800-243-7101
TDD - 1-888-503-7118
General information, ADAP (AIDS Drug Assistance Program), and more.
Related links: